Overview of Services
The Physiological Biochemical Analytical Laboratory provides a consolidated, highly specialized, well equipped and professionally staffed analytical laboratory capable of performing a wide variety of immunoassays, HPLC based, clinical chemistry and biochemical analyses. The priority of this laboratory is to meet the analytical needs of members of the Department of Physiology and collaborating individuals.
Leadership
Camille Taylor | Core Technologist
(414) 955-8569
cataylor@mcw.edu
Gary Mouradian, PhD | Core Director
(414) 955-7510
Location and hours of operation
Hours
Location

Monday - Thursday 7:00 am - 4:00 pm

Friday 7:00 am - 3:00 pm

MCW Basic Science Building 536
Common users of the facility
The core facility is open to all MCW faculty and staff as well as outside users. The most common users of this facility are Department of Physiology faculty.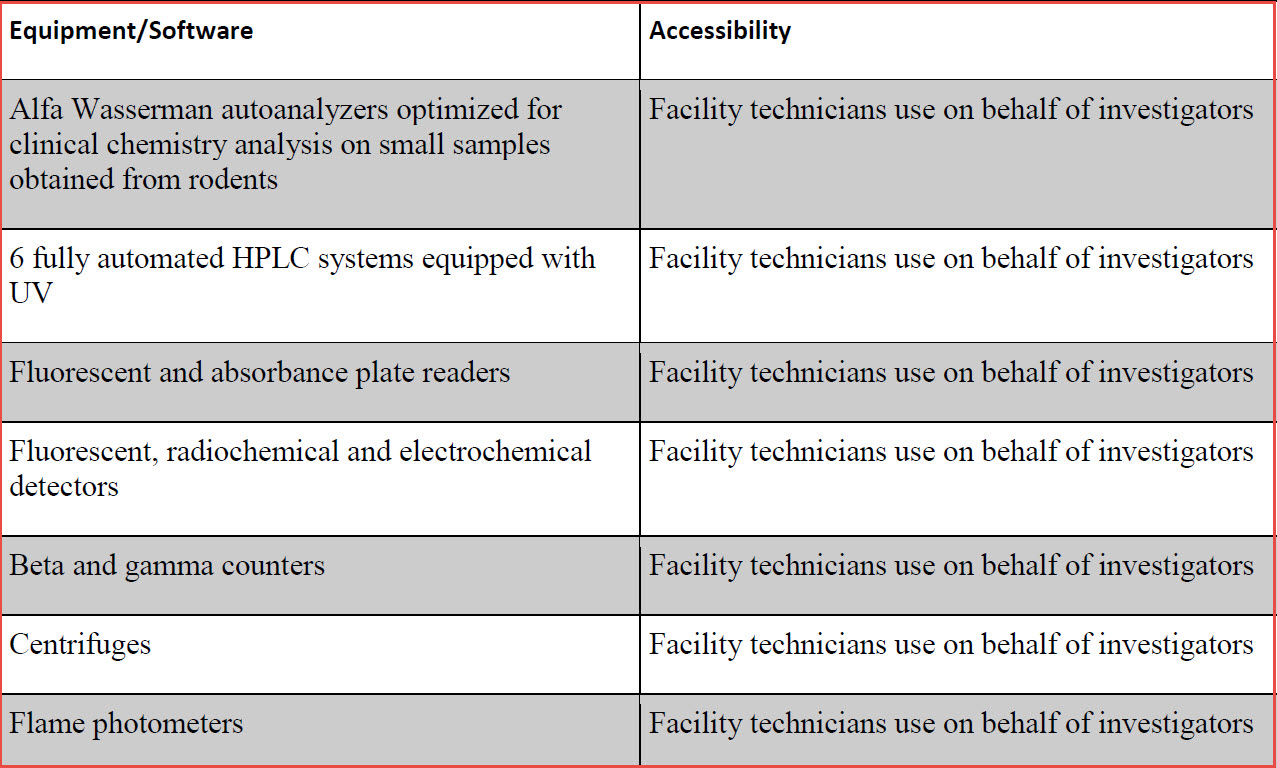 Search available services:

View: by category alphabetically
►

Osmolarity (1)
Name
Description
Price

Osmolarity

MINMUM sample volume required: 250 uL

Inquire